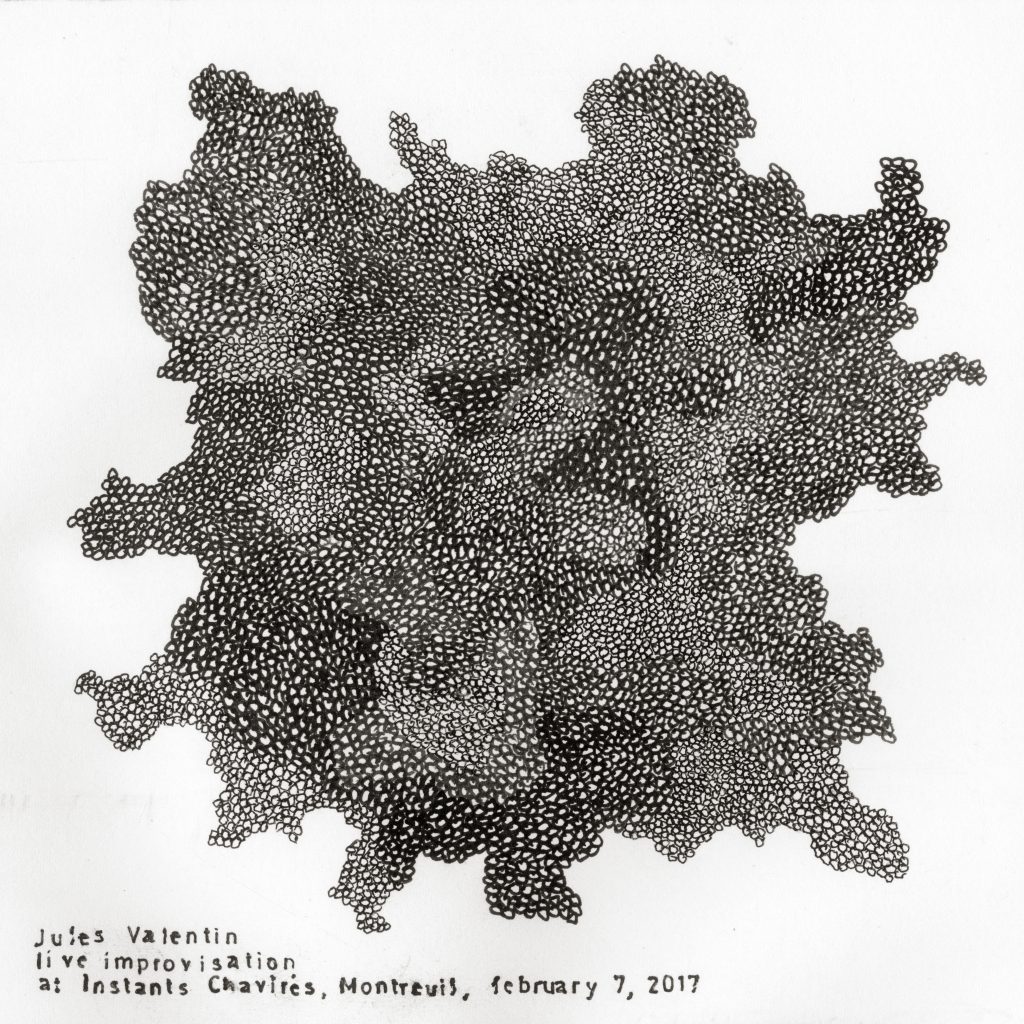 Recording of a live improvisation at Instants Chavirés, Montreuil, on february 7th 2017.
The cover was drawn by me at Villers-Sur-Mer in august 2018.
Thanks to Manuel Devier for the mastering, to Zoé Bouteleux for the scan of the drawing, and thanks to the Instants Chavirés, Anaïs Prosaïc and Chasing Bone for the gig.